We are excited to see our SEL Leaders at one of our upcoming NU-Harmony SEL Engagement Summits!
ALL-VIRTUAL Summit for Central Time Zone (CDT)
Date: Friday, October 14, 2022
Time: 9:00am-12:00pm CDT
Register for Central Summit!
https://whova.com/portal/registration/regio5_202211/
ALL-VIRTUAL Summit for Pacific Time Zone (PDT)
Monday, October 17, 2022
9:00am-12:00pm PDT
Register for Pacific Summit!
https://whova.com/portal/registration/regio4_202211/
IN-PERSON SUMMIT: Brooklyn, New York
Thursday, November 10, 2022
9:00am-12:00pm EDT
Register for Brooklyn Summit!
Location: LIU Kumble Theater, 1 University Plaza, Brooklyn, NY 11201
https://whova.com/portal/registration/rsny1_202210/
Who is invited?
We welcome PK-6 District and School Administrators, School Counselors, SEL Coordinators, and Out-of-School-Time Leaders for engaging mornings of inspiration with our distinguished SEL thought leaders.
Leadership teams are encouraged to register! Send a colleague in your place if you are not able to attend.
How much does it cost?
It is free!
What is planned in the morning agenda?
Our Welcome & Keynote:
Why Now? The Power of Your SEL School Community
Presented by Dr. Jacqueline Sanderlin
Educator, Author & Motivational Speaker
In her engaging keynote, Dr. Jackie will share the key pillars to build Community, Connection, Capacity and Collaboration in school settings. We all know these four Cs are more important than ever before! Dr. Jackie will inspire you as she taps into the power of possibility for your school communities!
Followed by Panel Discussion with SEL Thought Leaders
Topics:
How SEL is moving their communities forward.
How the Harmony and Inspire updates have supported their work.
Time for Unconference Table Talks
Attendees will have the opportunity to roll up their sleeves and have meaningful discussions with colleagues and table partners on SEL topics that matter to them.
Closing Remarks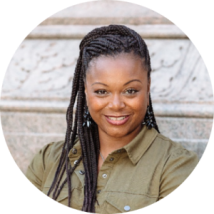 Presented by Dr. Susan M. Green,
Senior Administrator of SEL & Design, Office of Youth Development, NCY Department of Education
When and Where are the Summits happening? How can I register?
Register today at no cost for one of the upcoming Summits:
ALL-VIRTUAL Summit for Central Time Zone (CDT)
Date: Friday, October 14, 2022
Time: 9:00am-12:00pm CDT
Register for Central Summit!
https://whova.com/portal/registration/regio5_202211/
ALL-VIRTUAL Summit for Pacific Time Zone (PDT)
Monday, October 17, 2022
9:00am-12:00pm PDT
Register for Pacific Summit!
https://whova.com/portal/registration/regio4_202211/
IN-PERSON SUMMIT: Brooklyn, New York
Date: Thursday, November 10, 2022
Time: 9:00am-12:00pm EDT (Registration begins at 8:30am)
Location: LIU Kumble Theater, 1 University Plaza, Brooklyn, NY 11201
Register today for Brooklyn!
https://whova.com/portal/registration/rsny1_202210/
What if I would like more information?
Please reach out with any questions to Harmony@nu.edu