What is
Educator SEL?
Educator SEL is for everyone, with ample benefits for professionals in the education sector and beyond.
What does Educator SEL look like?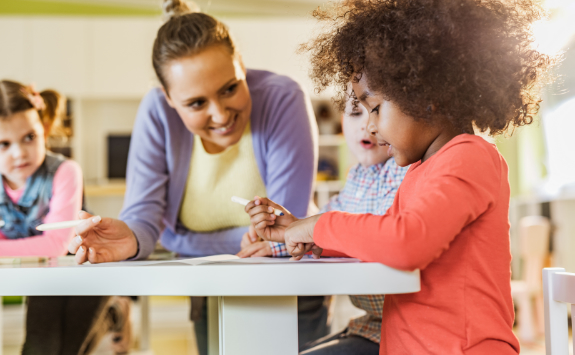 Educators engage in an intentional process to continue to nurture SEL competencies and capacities. Specifically, Educator SEL includes two core components:
(1) competencies — processes educators take to nurture their social and emotional competencies (e.g., understanding and managing emotions, forming meaningful relationships, making helpful choices)
(2) capacities — the ability to translate knowledge of SEL to support student social and emotional development.
Harmony offers three resources for Educator SEL:
Educator SEL Pathway
Module connection to Harmony unit themes
Harmony Relevancy: Think On It, Act On It
Why Educator SEL Is Important
Investing in oneself pays dividends. Educators with higher social and emotional competencies form better relationships with students, have better classroom management, less controlling classrooms, and support their students more. Harmony provides multiple resources and partners to support educator SEL competencies and capacities so children can thrive.
Who Benefits From Educator SEL?
Administrative staff
Administrators
Caregivers
Central office staff
Communities and agencies
Schools and school districts
Teachers
Transportation workers
Youth organizations
Elevate Your Impact to Help Children Thrive
At Harmony Academy, we believe in the transformative power of support the Whole Educator who can cultivate their social and emotional competencies. With the right knowledge, skills, and attitude they can become catalysts for profound and positive change in the lives of children.
Through our Educator SEL Pathway, we support the Whole Educator by building the essential skills and techniques required to create better-managed classrooms that not only foster nurturing environments and healthier relationships, but also facilitate improved outcomes for every child.
Educator SEL Pathway
SEL Competencies
Through the Educator SEL Pathway, Harmony provides modules focused on the intrapersonal, interpersonal, and cognitive competencies. Educators develop the knowledge, skills, and attitudes to help them interact with themselves, students, colleagues, leaders, and families in a social and emotional learning context.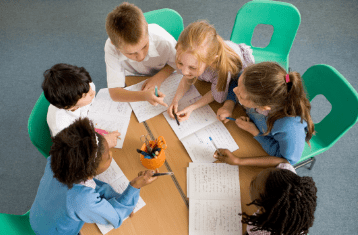 Intrapersonal Competencies
Intrapersonal competencies include individual knowledge, attitudes, and skills that focus on the self. These include identifying and regulating emotions, understanding beliefs, mindsets, and assumptions, goal-setting and monitoring, and stress reduction techniques.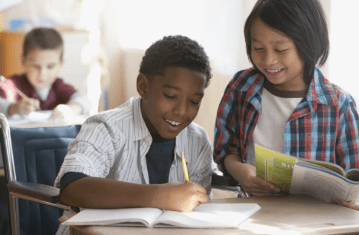 Interpersonal Competencies
Interpersonal competencies include the knowledge, attitudes, and skills that help individuals interpret others' behavior, navigate social situations, build and maintain relationships, and work effectively with others.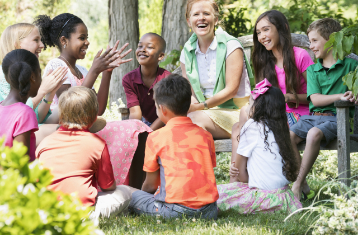 Cognitive Competencies
Cognitive competencies include the knowledge, attitudes, and skills individuals need to direct their behavior toward helpful actions, including problem-solving, decision-making, and prioritizing based on competing demands.
Harmony Professional Learning Modules Connect to Harmony Curriculum
SEL Capacities
Integrate SEL practices into your classroom and accelerate your Harmony implementation and student SEL development by engaging in our free, on-demand Harmony Professional Learning Modules.
Each Harmony unit provides 2-3 modules to help you further develop your capacities related to each Harmony unit theme while understanding how SEL can foster positive growth and relationships.
Example: Unit 3, "Communicating with Each Other"
Get a small preview of the SEL-based modules you can use to make a difference below:
Build your knowledge to support SEL implementation by engaging in our free, on-demand module, "Preparing for Student Discussions." In this module, you will identify ways to create a classroom environment that promotes enriching conversations by creating norms, considering logistics, and modeling desired skills for your students.
You can also review the free, on-demand module, "Strategies for Communicating With Parents." In this module, you will
discover some helpful do's and dont's for effective teacher-family communication.
Harmony Relevancy:
Think On it, Act On it – Educator Competencies and Capacities
To demonstrate SEL capacities and competencies that educators need to nurture and model, each Harmony unit asks educators to consider why social and emotional competencies are important (Relevancy). Additionally, each unit helps them frame their social and emotional development (Think on It) and understand contextual influences on student development (Act On It).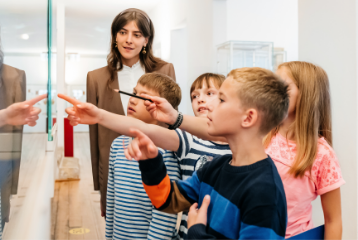 Relevancy: Building Our Knowledge
This section builds educator SEL capacity by providing up-to-date research on why student social and emotional competencies and sub-competencies targeted in each Harmony unit are critical.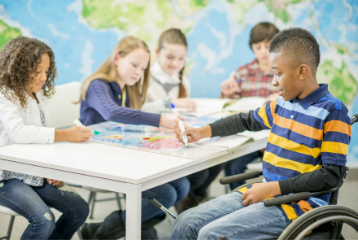 Think on It: Reflecting on Our Assumptions
With this section, educators can take a step back and reflect on what they know about social and emotional development and how students and adults use them (self and social awareness). Everyone is different, and this section allows educators to assess how their use of SEL competencies may be similar or different to others in the field through reflection prompts zeroing in on student interactions.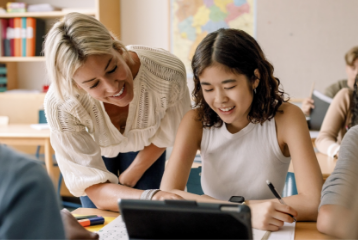 Act on It: Understanding Our Students in Context
One of social and emotional learning's most significant advantages is how it looks at each student and addresses their needs individually. Throughout this section, educators learn how context, culture, and lived experience can help or hinder student SEL development. Educators will also learn how to nurture each student's individual strengths and assets through action steps or strategies. They will learn to understand and support their students in an informed, nurturing way.
The Educator SEL Pathway was developed in collaboration with experienced academic leaders, administrators, and researchers who share a targeted interest in social and emotional learning as a gateway to more inspirational teaching. We thank and acknowledge the following professionals for their hard work:
Executive Leadership
Michael Cunningham, PhD
Chancellor Emeritus
Senior Vice President
Scott Page
Senior Editorial Lead
Nick Yoder, PhD
Subject Matter Experts
American Institutes for Research
Jenny Donahue, PhD
Megan Gilden
Sara Wolforth
Technology Lead
Richie Ressel
Expert and Educator Reviewers
Frances Gipson, PhD
Doug Fisher, PhD
April Knoer
Sarah Frayer
Equity Review
Jonette Marcus
Ready to bring the benefits of social and emotional learning to students in your community?
Register for Harmony at no cost today!