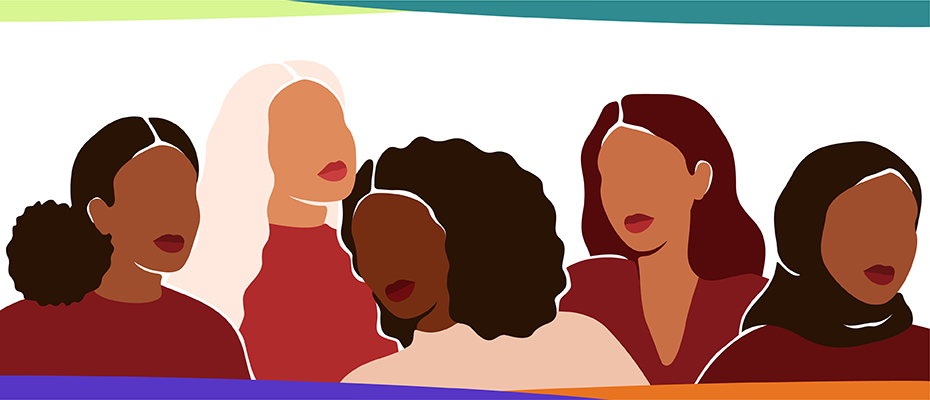 Wednesday, March 03, 2021
Learn more about the women who have influenced our team…
March is Women's History Month, and our teams at Harmony SEL and Inspire Teaching & Learning are celebrating women who have shaped the field of education and championed social and emotional learning. Get to know the people behind our programs and the women who inspire us to #ChoosetoChallenge!
Charlotte Danielson 
Ask Elle Essenmacher which women have inspired her as an educator, and she'll tell you Charlotte Danielson! Founder of the Danielson Framework for Teaching, Ms. Danielson has spent more than 50 years as a leader for teacher preparedness and development around the world. As a Strategic Accounts Advisor, Elle has seen the positive influence of Ms. Danielson and the Danielson Group's hard work in the lives of students and teachers in the field.
Mary Catherine Swanson
Josh Pauly, an ambassador in Minnesota, looks up to Mary Catherine Swanson, the founder of AVID, an approach that has made college more attainable for millions of students. Josh reflects on the influence of Ms. Swanson on his work with Harmony, "I see Harmony as being a similar vessel to AVID, as both provide students with opportunities and teach them skills that will help them in school and in life."
"Once our students find their voices, there's nothing they can't achieve."
– Mary Catherine Swanson
Fanny Jackson Coppin
Jakotora Tjoutuku, an implementation specialist in New York City, celebrates Fanny Jackson Coppin, the first Black teacher at Oberlin Academy (now Oberlin College). Ms. Coppin was born into slavery and as an adult she blazed a trail for women and Black students to pursue education. Jako says, "What inspires me about Fanny Jackson Coppin is how much of a well-rounded and full life she led. She was not only an inspiring educator, but very involved in her church and community."
Maria Montessori
Shannon Smith, a regional manager for Harmony, has seen the benefits of encouraging students' autonomy in her education journey. Shannon's approach to learning has been influenced by Maria Montessori and her advocacy for equipping teachers and students with the tools and instruction they need to succeed.
"The child is endowed with unknown powers, which can guide us to a radiant future."
– Maria Montessori
Gabriela Mistral
Inspire's Senior Manager of Partnerships, Veronica Calvo, looks up to Chilean educator and writer Gabriela Mistral, who said, "Many things we need can wait. The child cannot. To him we cannot say tomorrow, his name is today." During the early 20th century, Ms. Mistral worked to expand access to education and develop social and economic equity for young students all over Chile and throughout the world. In 1945, she became the first Latin American writer to win the Nobel Prize for Literature.
Helen Keller
Harmony National Director, Lauren Puzen's respect for Helen Keller's achievements has grown along with her own development as a public health educator. "As a child I remember learning of Helen Keller and her story felt heroic, something that I knew changed the world with an individual's actions. Today I realize the complexity of structural inequity she faced, and how her lifting her voice for others takes true courage, focus, and perseverance."
"Life is a succession of lessons which must be lived to be understood."
– Helen Keller
Dr. Teri Marcos
Some of our role models have directly influenced our own education journeys. This is the case for Amanda Rothengast, Program Manager of Inspire. Amanda credits Dr. Teri Marcos, Professor and Interim Academic Program Director, Ed.D. in Organizational Innovation at National University, for encouraging her to pursue the next chapter in her education as a Ed.D. candidate. Dr. Marcos works extensively to understand and support the needs of high-performing, low socioeconomic communities.
Mary McLeod Bethune
Our acting Program Manager of Harmony John Pickens names Mary McLeod Bethune as one of his heroes. Ms. McLeod Bethune is known for founding schools for African American girls and boys in Florida. Weaving together education, philanthropy, and civil rights advocacy, she helped children succeed and set a strong example of Black achievement and the power of learning throughout the country.
"The progress of the world will call for the best that all of us have to give."
– Mary McLeod Bethune
Ann Soldo
Harmony Ambassador Sasha Breeden comes from a family of influential women in education for three generations and counting! Sasha's grandmother Ann Soldo started it all — throughout her career, she led as a teacher and a principal in Watsonville, California, where a school is named after her. Ms. Soldo also held office as the first woman Mayor of Watsonville, California!
Thank you to all the women leaders and educators who invest time and energy in shaping a bright future for our students. We celebrate all of you! If you want to help your students talk about gender and friendship, the Harmony Lesson "Talk It Out" is a great place to start!    
*These are the opinions and perspectives of the individuals and do not necessarily represent the opinions and perspectives of Harmony SEL, Inspire Teaching & Learning, or the National University System.